After an easy and gentile day one, it was obvious day two was planned by a damned lunatic.
I had multiple failures in my plan. The worst was driving by Lambert's Café in Sikeston, MO far too early in the morning to stop for lunch. I will rectify this issue later in the trip, but I was very disappointed at the time.
Secondly I rode a bunch of boring interstate 55 south in the name of efficiency. Interstate has a purpose, but it's not a particularly enjoyable ride for me. It did, however, get me west of Memphis and onto Mississippi 79 south in good time. Just south of Marianna, AR was the St. Francis National Forest, and adjoining the forest is the Mississippi River State Park. I didn't get to ride through much, mostly because there's only one paved road, and not a lot of it. A sign noted it was Bear Creek Loop, but I never did see a map of it. There's not many instances I felt I had the wrong bike for the trip, but this was one of them. There were a bunch of gravel roads that went back to the St. Francis and Mississippi rivers and I could have got some more pictures and sight seeing done. I made the best of it, and stopped by the visitors center. That gave me a nice break from the saddle before it was time to head south again.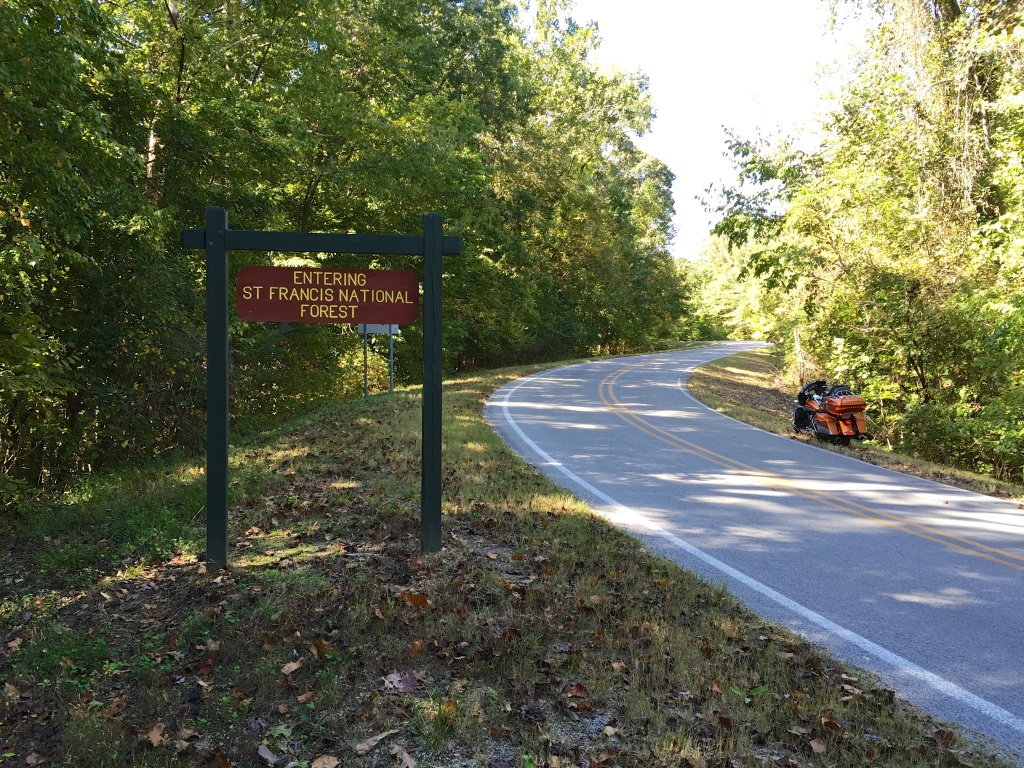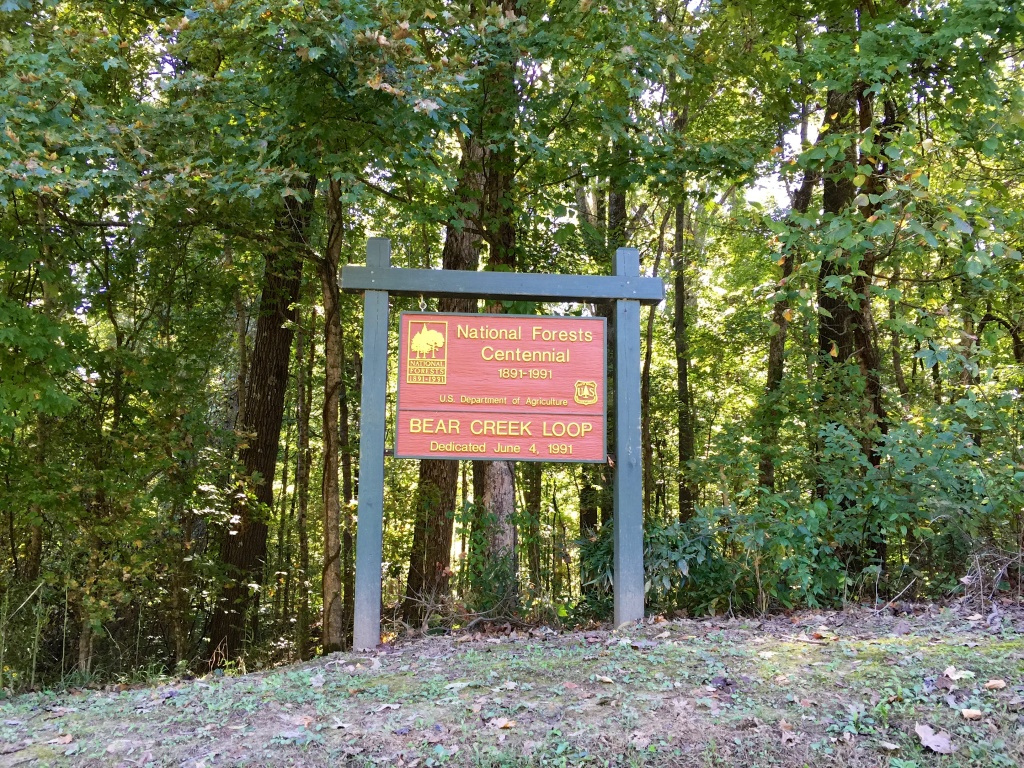 I should also note that here is where I noticed the temperatures climbing out of the "cool fall" range and higher into the "late summer" range. I swapped out my leather jacket and went for mesh, it was mid 70's and perfect.
As I got back on the bike and headed south via 49, I rolled into the cotton fields of the Mississippi Delta region. This got my attention for a brief while as a fella that lives out in the corn fields of Indiana. Farming is farming, but the machinery is specialized. Not much to say beyond it was interesting to see, and it looks like a very inefficient harvest. Lots of cotton balls all over the road.
(combine isn't my picture, but it shows an example of the wasteful harvest)
The third fail of the day was Yazoo City, MS. I don't know if it was the timing of a Sunday evening or something else, but I don't recommend a visit. Everyone there seemed pissed off or depressed. This Best Western wasn't motorcycle friendly either. Just park out in the lot, and screw your concerns. On top of that no tamale restaurant was open, so I had to settle for mediocre "Mexican" food. It probably wouldn't have been so disappointing if the Paducah Best Western wasn't so damn awesome from the first night. Oh well.
Not so much a failure, but more of a note to self, 450 miles of mostly 55 MPH roads is a long ride. I was a bit sore after that. This enabled the rest of the trip being more manageable, so it was mostly worth it.
Mostly.