Monday morning I realized how much I needed that hotel bed. I felt so much better and invigorated, even though the city itself didn't seem to like me. I really didn't want to ride any longer than the previous day, it's just too much work to be considered "vacation".
I started off bright and early and headed west on 149 from Yazoo City. A few short miles later was the turn off for 16 that would take me to my first destination of the day. 16 isn't much of a "highway", more of a country road with slightly less pot holes than the gravel roads that T into it.
This is the deep south, and this area seemed to be well below the poverty level. The living conditions looked pretty rough among the cotton fields. Soon the forest swallowed up the landscape and I was in the Delta National Forest. There wasn't any signs of fall here from what I could see. No leaves were changing colors or falling off yet. Just a few miles of majestic oak hardwoods, and the first few southern yellow pines. I sat on the side of the road parked for a while and didn't see another vehicle the entire time, I got to enjoy it all to myself. Great little piece of nature.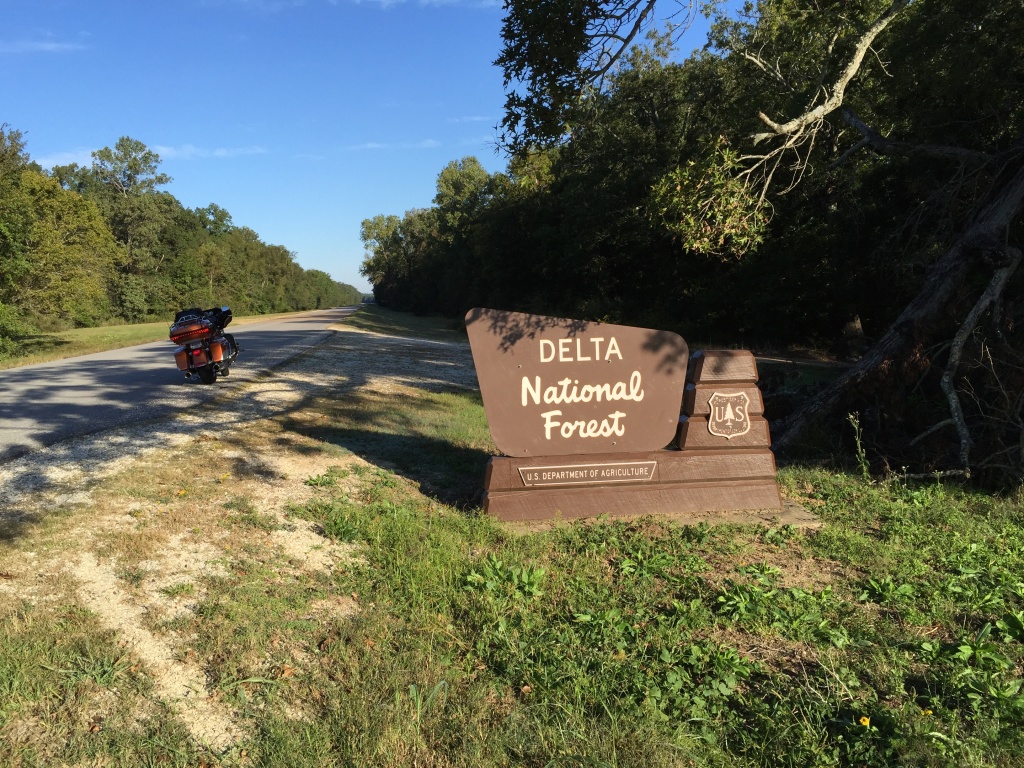 After relishing the Delta, I headed south on 61 and stopped in Port Gibson, MS for lunch. Port Gibson is a very charming typical southern town you could imagine seeing in a movie. Huge historic victorian homes, wraught iron fences, HUGE live oak trees, and some brick streets. The downtown area looked like it hadn't changed for at least 50 years if not more. So where to eat in this charming historic little town? I stopped at McDonald's of course. Well, in my defense I saw a couple of Harley's parked there and I decided to say hello. I met Bob, from Atlanta, and his riding buddy from Gulf Shores. The were cruising north along the Mississippi as I was heading south. They had camped a few nights, and were taking things slow. I was curious to ask how many miles they had done yesterday and they told me just over 200. It made me slap myself in the face for going 450 the day previous, I was pushing too hard. Still, there's only so many vacation days I can take.
Just south of Fayette, MS I got onto 33 south which took me into the Homochitto National Forest. As soon as I got on 33, I saw logging trucks. Not one, or a couple, or even a few, but a steady stream of them about a thousand feet apart. They were carrying southern yellow pine logs, and they smelled fantastic. It seemed I had found the heart of the construction timber industry. They were hauling through the national forest, but didn't seem to be logging inside it. There were logging plants on either side of the forest they were hauling to. The vast majority of Homochitto was southern yellow pine, but there were still a few oak trees mixed in. I found the sign for my picture at the Woodman Springs Shooting Range. A small unmanned 4 stall shooting range for pistols and rifles that cost $3 on the honor system to use. A few berms were built up to shoot into, and looked to be 100 yards max. I got a few pictures, stretched my legs, gave my butt a rest, and headed off.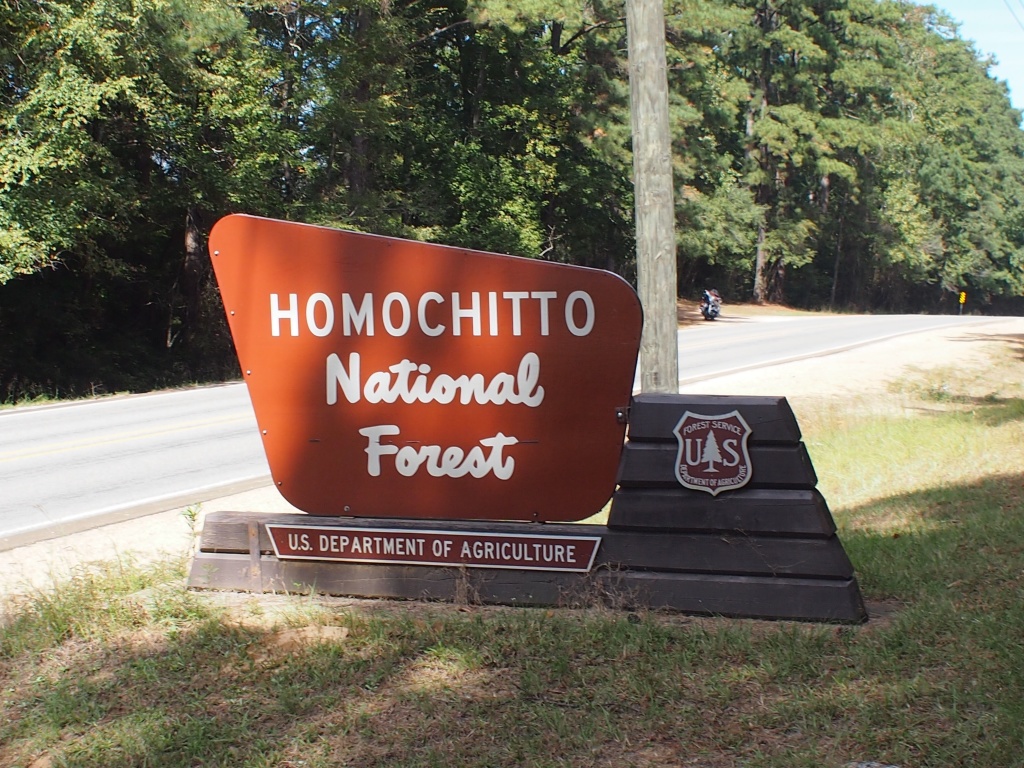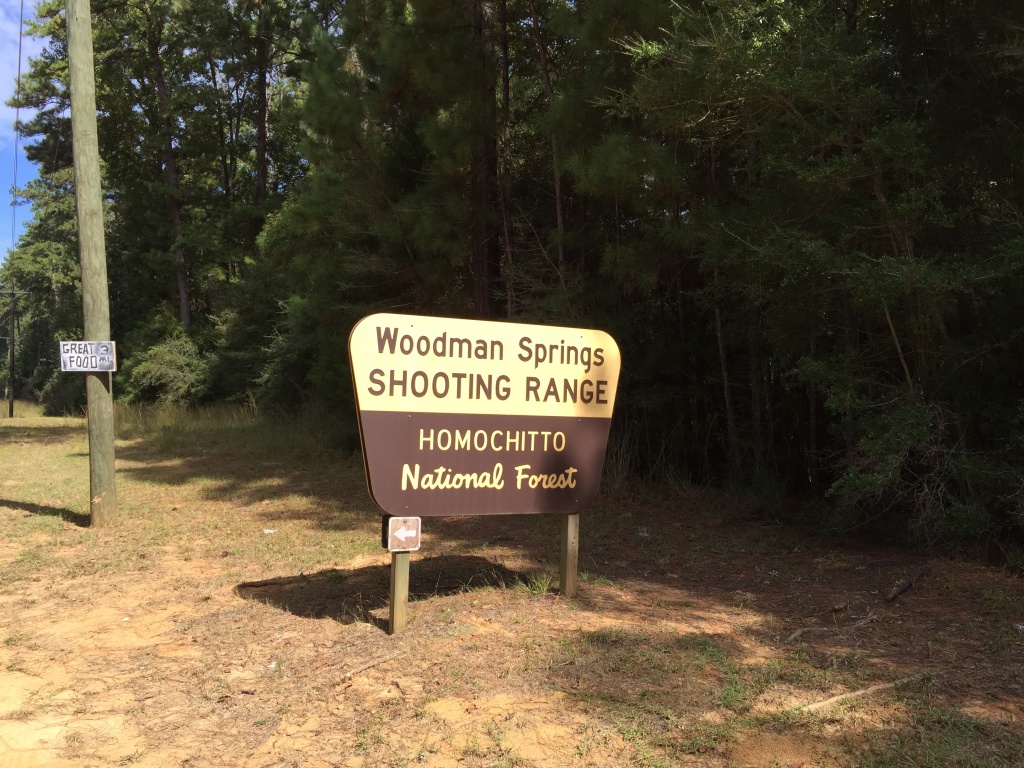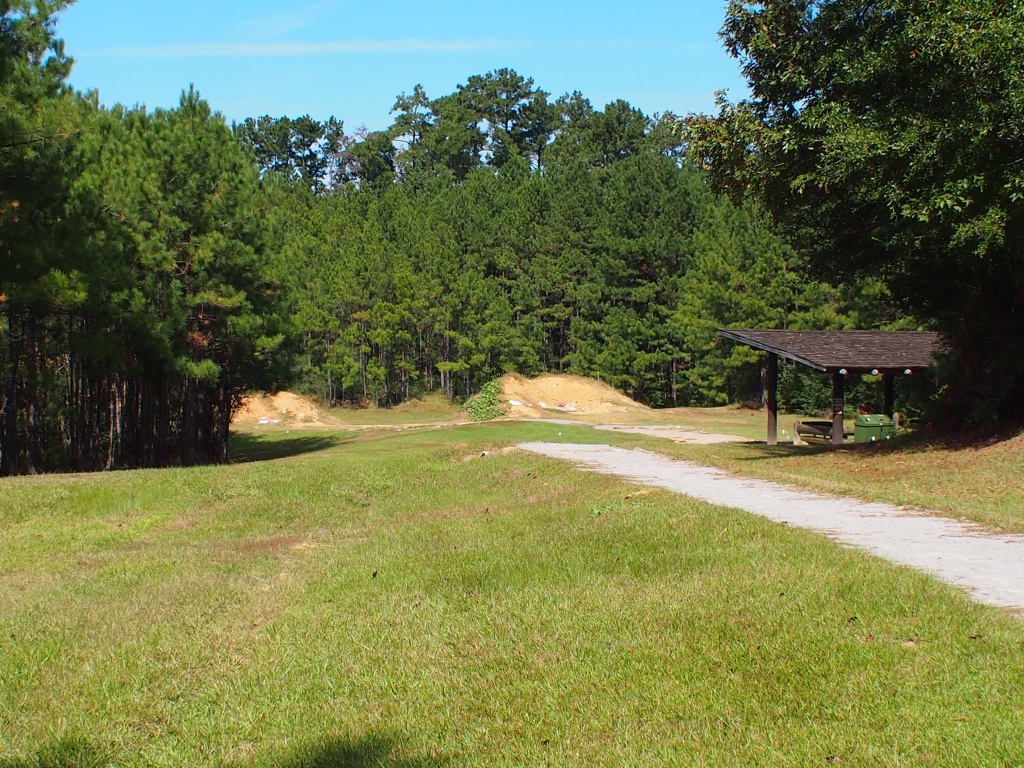 Heading north west out of Homochitto was Liberty Road, and it was an amazing road for a motorcycle ride. Gentle sweeping curves, shady and cool. Can't recommend it enough. This road got me to Natchez, MS, and the historic "Colonial Trails Scenic Byway" highway 84. A short hop over the Mississippi River and I was in Louisiana. I followed 84 west for a long time, and it's a great road, mostly 4 lane. There were historic sites every mile or two it seemed all begging for attention, but I needed to get my last stop while it was daylight. That stop was the mighty Kisatche National Forest, a huge forest. I didn't see much water on my route through it, I wanted to see some bald cyprus groves, but mostly it reminded me of Homochitto with huge, old growth southern yellow pine.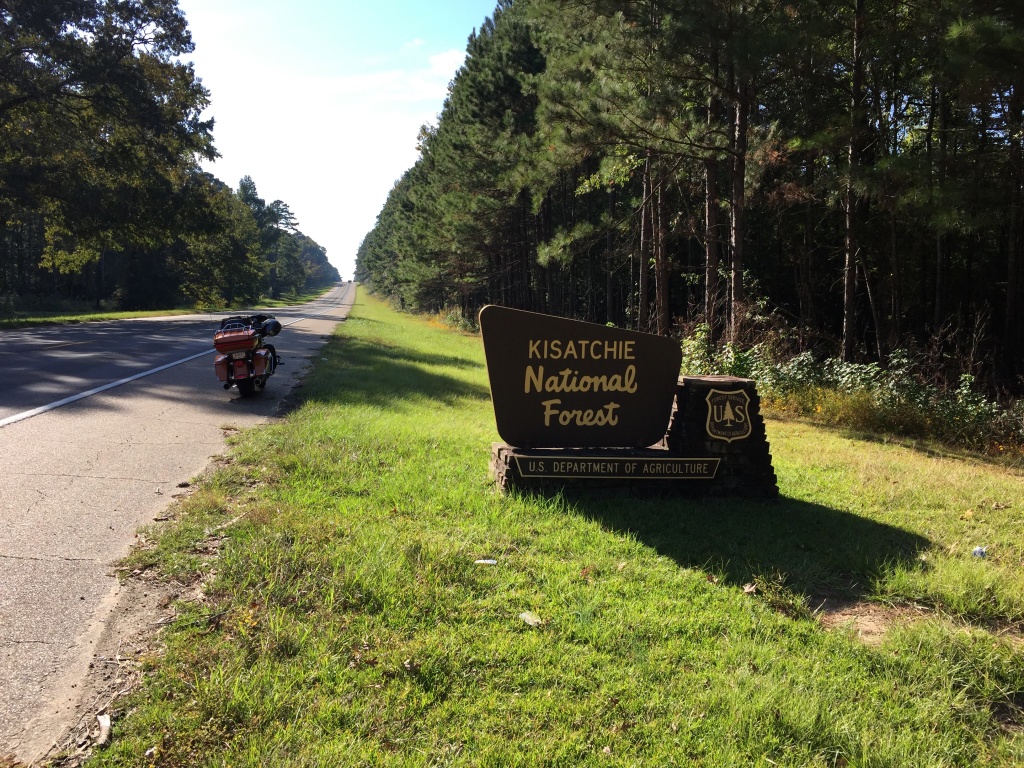 Just on the other side of the forest was my stop for the night, the historic city of Natchitoches, LA. As I later found out, it's the oldest city of the Louisiana Purchase. The house that was used to film the movie Steel Magnolias is here. Old brick streets lined the historic downtown section and they had a river walk that was very well maintained. I asked the hotel clerk for a restaurant recommendation, and she pointed me to a place called Momma's Oyster House. I was so excited by the menu I ordered two things. A fried shrimp Po-Boy, and a special that was a mouthful. Local river catfish served over angel hair pasta, and smothered in a mushroom-crawfish-shrimp-bacon-cream sauce. Best meal I ate at a restaurant the entire trip. Highly recommended.
Just one more General (*wink wink*) note, there isn't any shortage dollar stores in the south. I saw towns on my route that didn't seem to even have a gas station that had a Dollar General, or Family Dollar. We have them in Indiana too, but not the density I saw in the south, they were EVERYWHERE.